Elena Houghlin is a scientist, engineer and inventor of Calisto — a sustainable energy source that will revolutionize the way people use power. But when the cutting edge technology falls into the wrong hands, Elena turns to the Townsend Agency for help. Now, it's up to the Angels — Jane, Sabina and the newly recruited Elena — to retrieve Calisto before it can be transformed into a weapon of mass destruction.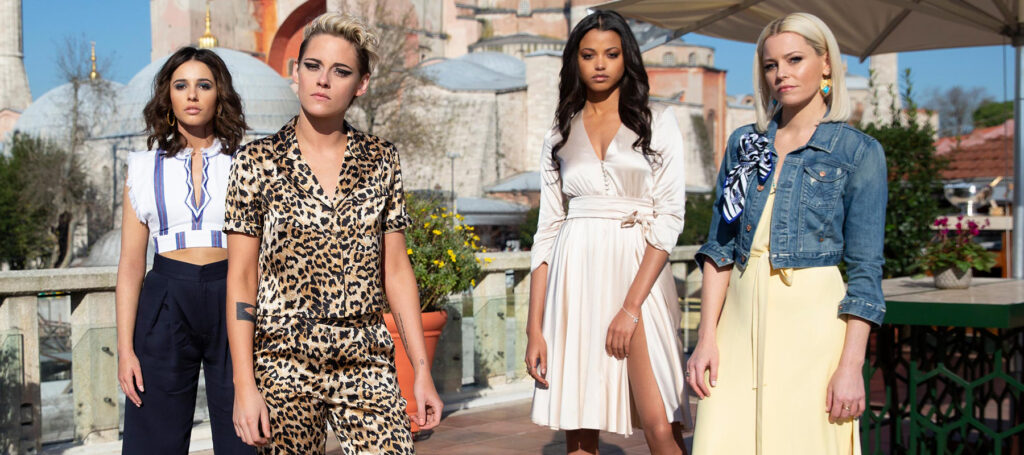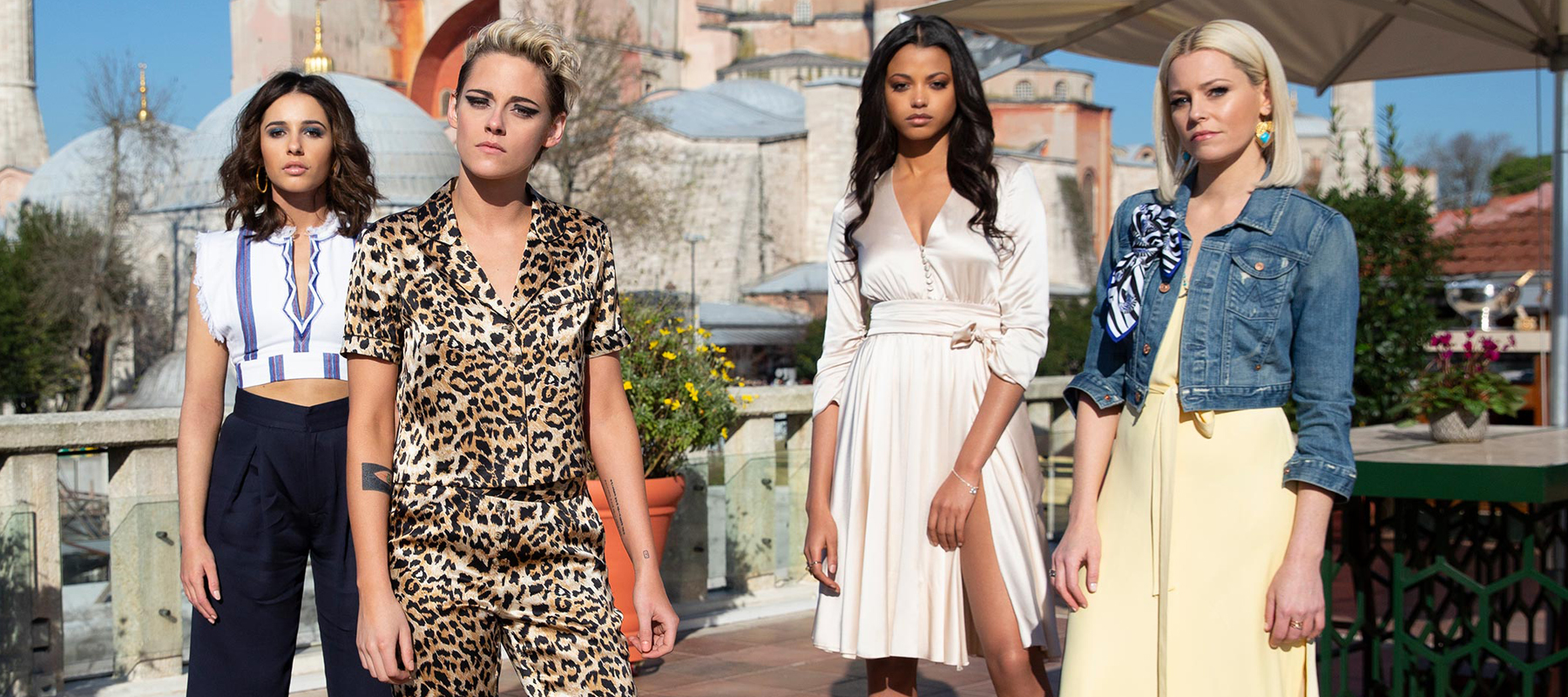 Kym Barrett Shares BTS Details on Charlie's Angels Super-Spy Wardrobe
…While the trio's everyday workwear and super-spy disguises are incredibly chic and fabulously fun, the costumes were designed to support the mystery that's unfolding – and allow for the very impressive action required, stilettos and a cocktail dress or not.
Read the full article here.
"Banks never stops leaning into that "women can do anything" spirit, but she weaves it well into the fabric of the story while also beating the likes of Jason Bourne at his own game. By the time things really get rolling, the movie doesn't have to tell us that women kick ass, because we can see it for ourselves."
"Moreover, these lady spies aren't leading with cleavage or dumbing themselves down to shore up the egos of their clueless boyfriends like the Angels of the past. Rather, they express their femininity and sexuality in ways that give their characters depth and agency rather than reducing them to objects."
"...the extensive stunt team, Banks, and her cast do a great job of crafting realistic violence that leaves a surprisingly high body count even if they always take the enemy out with a smile and a flash of sequins. Just like every good Charlie's Angels mystery, we get a whole bunch of outrageous disguises, cool costumes, and overall exceedingly impressive styling from Aquaman and Matrix costume designer Kym Barrett. So if you're coming to see Stewart, Balinska, and Scott looking great whilst choking men with their thighs you'll be wholly satisfied.